"Any idea what it will be restaurant BnB"
No idea. The property is worth well over €1 million.
Whatever work is going on is very slow. The building is almost completely covered by netting so it's almost impossible to see inside. Pictures taken on Sunday 17th October.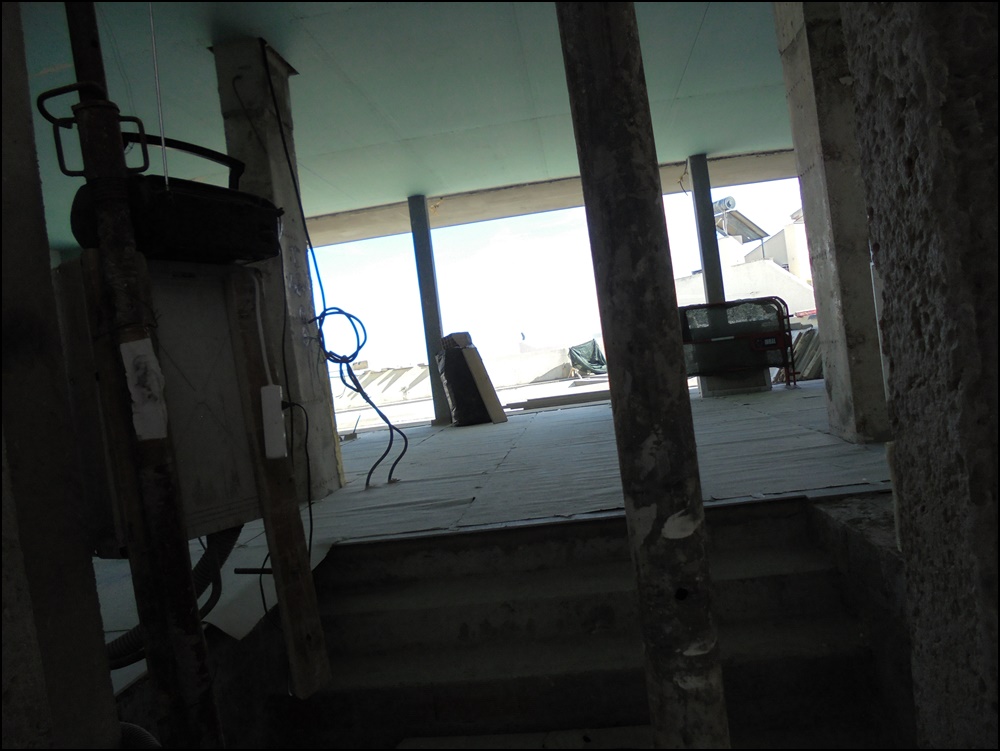 It does look like a new layer of render has been put where the tiles were removed.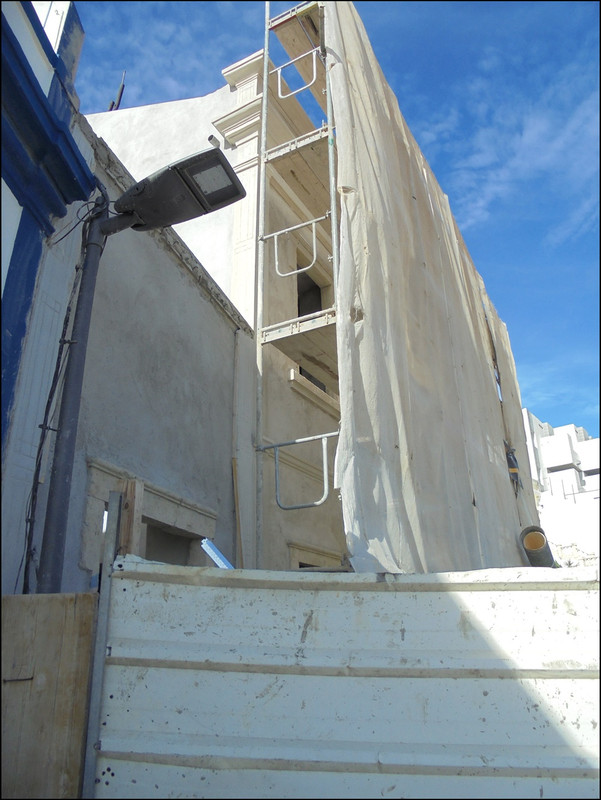 The yellow coloured panels are in the area of new construction on what was the yard behind the next door building.