A heads up that the Oceano supermarket at Patroves is 'closed for renovations' - people were working inside. No re-opening date given.


Also, the new ALDI at Vale de Parra is going to be pretty big. Picture taken this afternoon. Click for full size.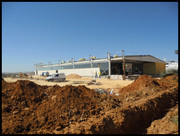 Vale de Parra is obviously the place to be. A few steps from ALDI is this rather imposing looking development of I know not what.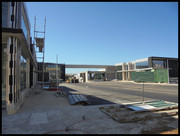 And also, although there was no point in taking a picture, a few chaps were toiling away at the new Iceland store coming in Galé. No sign of any opening date.