After my first vaccination this morning, I took a bus to Ferrieras and a walk for a few km in some of the back roads. Here's few pictures. Click to see larger.

The railway station. Under the wires the 1100 to Lagos waits to leave.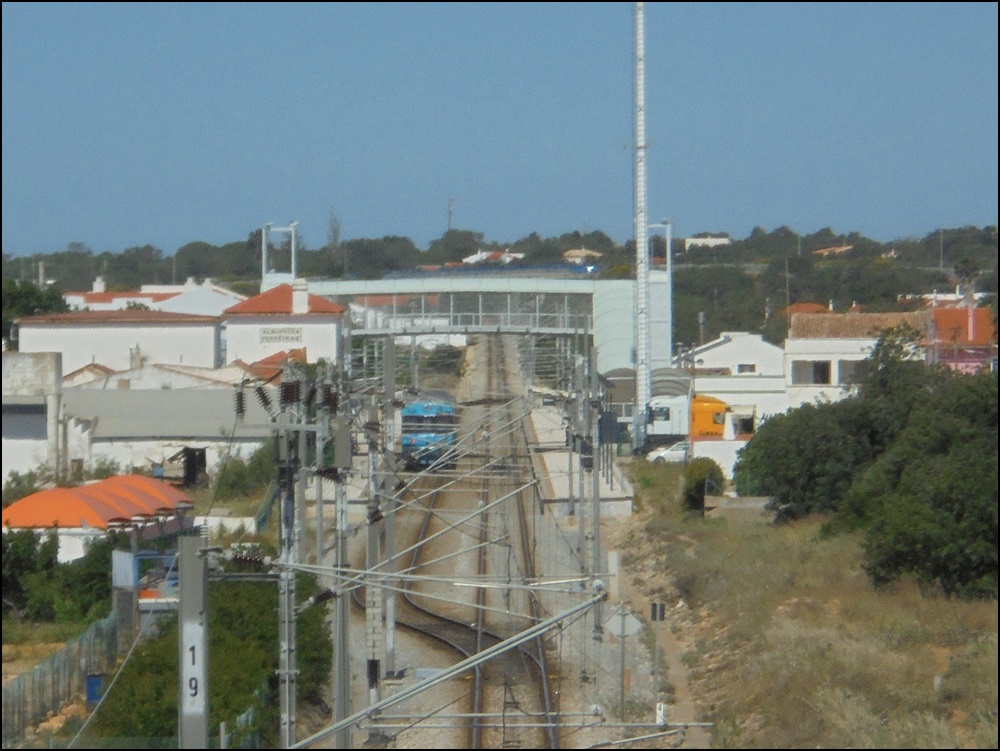 Ferreiras - the town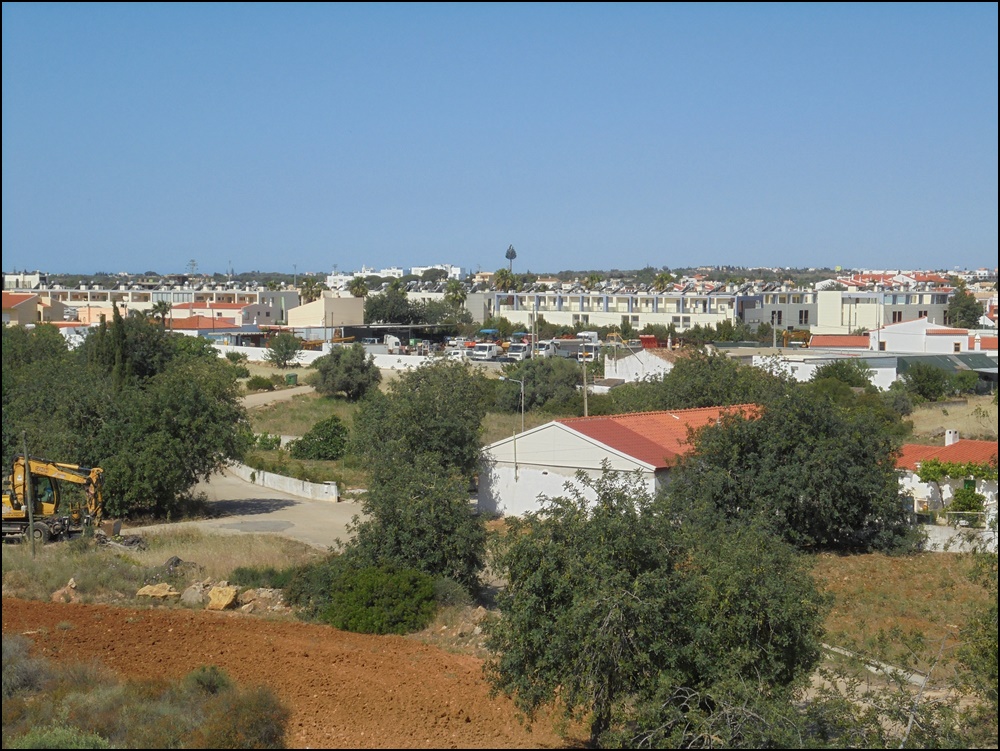 A few minutes walk, some pleasant wooded countryside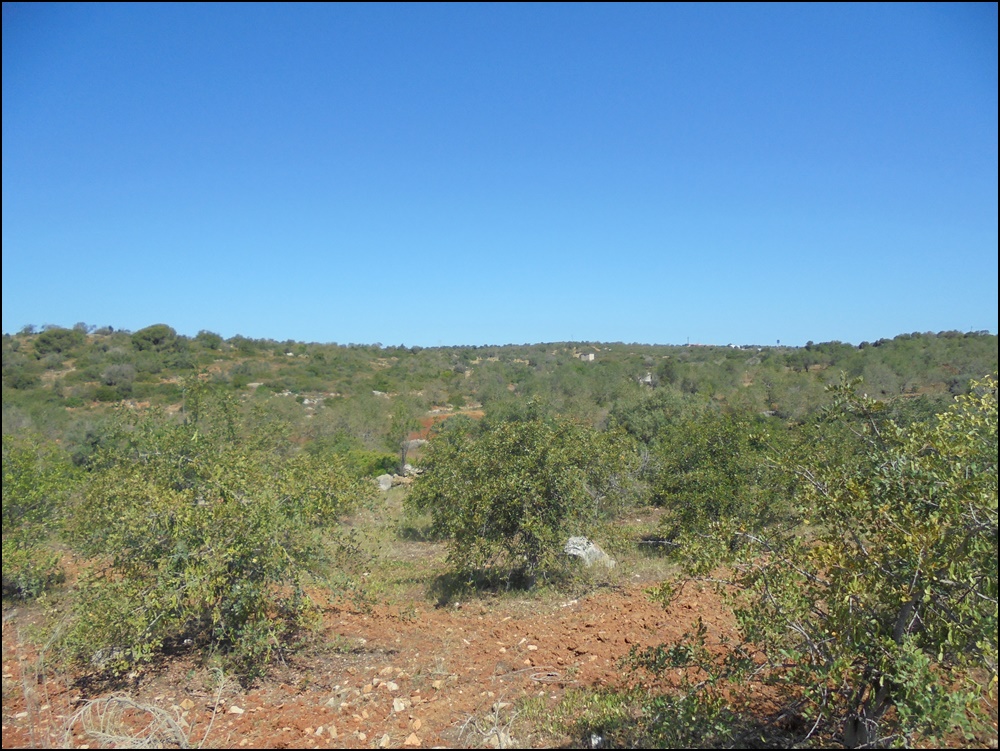 And at the top of the hill, the quarry and cement works hard at it.
Nearby is an abandoned quarry now used a tip.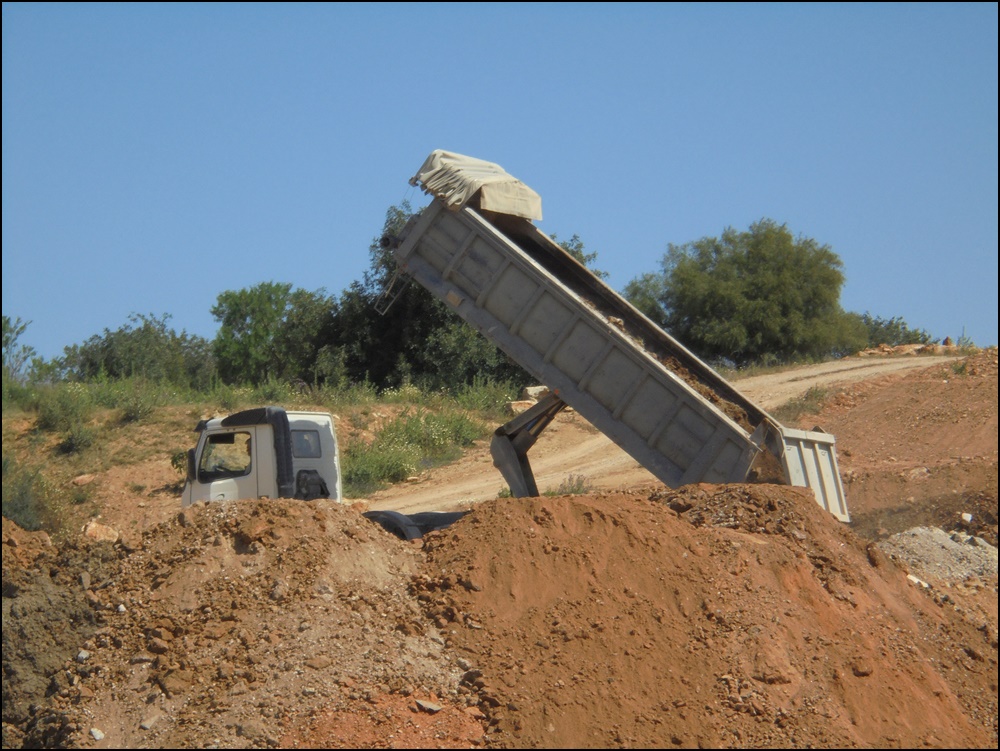 I spotted this tree, standing out among the normal scrub. It's a cypress tree, unusual for here. It stands in the ruined garden of what must have once been a substantial house. Hardly anything remains of the house.

Nearby are some good examples of dry stone walling. Most of the land has long since been abandoned, but I did see signs of recent ploughing.

And big thistle, on which you can just make out the large black bee doing what bees do.