Work is well under way. One of the most obvious signs is the worksite by the escalators. Six months project due to end late June.
This poster explains all. I will try to get a better copy at the weekend.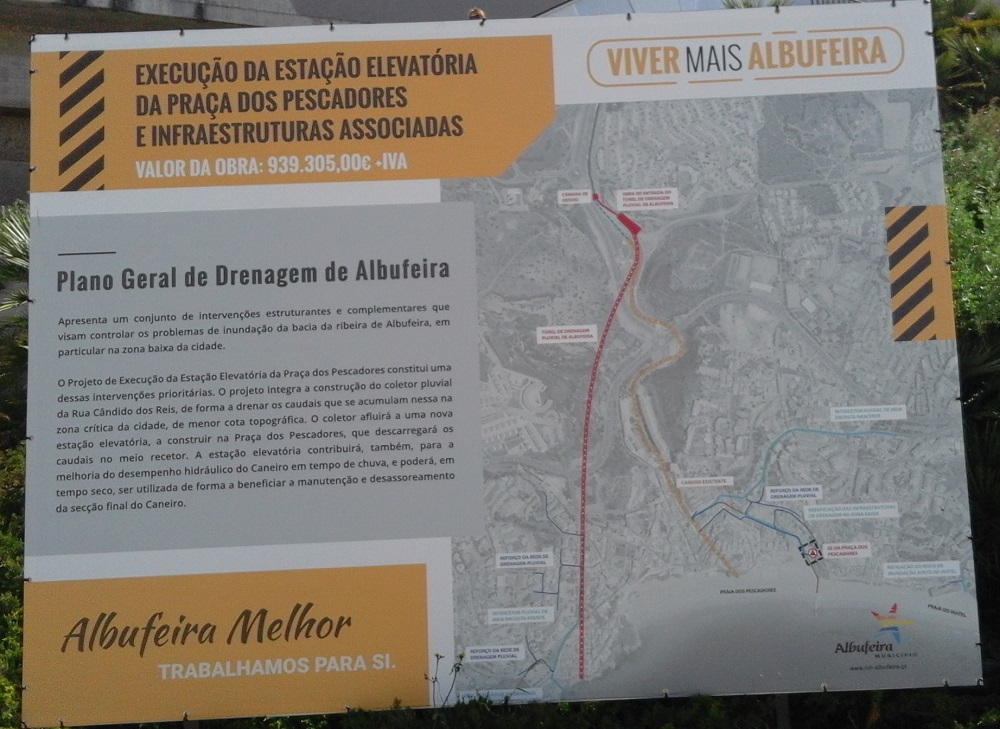 The red line marks the course of the new drain to take the river from outside the health centre, through the hill more or less under Oceanville, across the main road near the traffic lights at the top end of Avenida do Ténis, then under the rest of Avenida do Ténis and coming out near the marina below the old cemetery.
The yellow line is the existing river tunnel under the old town. This will be intercepted near the square and channelled into the new capture by the escalators that's under construction behind the fences. Various thin lines show existing and new drains to join up with it.